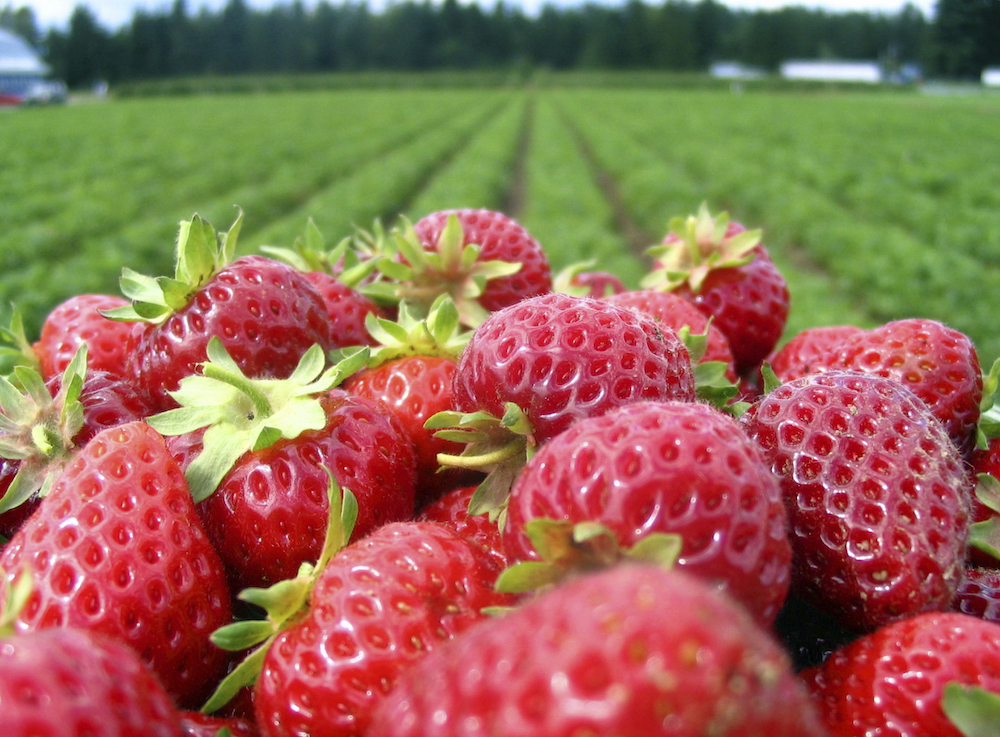 California Strawberry Salad
Author:
Ingredients
2 ounce Field Lettuce Salad or Organic Baby Greens (approx 2 cups or large handfuls)
1 ounce baby spinach (approx 1 cup or handful)
6-8 rings red onion shaved very thin
4 ounce grilled chicken breast cut into 1/2 inch pieces
10-12 California strawberries, stemmed and cut into quarters
2-3 ounces Sweet Basil Dressing
Pinch each of fresh ground black pepper and kosher salt for seasoning
Instructions
In a mixing bowl, combine the fresh herb salad, the baby spinach, red onion rings, cooked chicken breast.
Dress with the Sweet Basil dressing. Mix to coat all ingredients with dressing.
Divide between two chilled salad bowls, pull the lettuce out first and then garnish with the toppings.
Chef's Note: Sweet California strawberries paired with field lettuces and spinach, thinly sliced red onions, smoky grilled chicken breast; dressed with a savory sweet basil dressing based upon Olive Merchant extra virgin olive oil.